I
f you are not familiar with the field of 
buying and selling businesses
, whether it be in Tokyo, Japan, or throughout the world, then the term "
business broker
" might come across as new or even strange. Most salarymen and women go in and out of the office, completely unaware that many businesses are constantly being bombarded with offers to buy, or their owners themselves are making plans to sell. Many entrepreneurs and small business owners may not have realized that the act of valuing, buying, and selling businesses, is quite the business itself.
A business broker is a professional with unique experience and training that enables them to assist in the buying or selling of businesses. As a comparison, most people either have experience purchasing a home themselves or at least know someone that has. In all likelihood, a real estate broker's services were retained in the home purchase. A business broker is similar to a real estate agent, except instead of a house, the broker will help you buy or sell a business in Japan. In most cases, this a much more complex endeavor than buying or selling a home (in fact, often buying or selling a business will involve as part of the whole process the purchase or sale of real estate owned by the business). It is the business broker's responsibility to assist in valuing the business (or businesses), sourcing and cold-calling potential buyers or sellers, negotiating the terms, ensuring the smooth closure of the deal, and often assisting in the integration of the business with the new owner.
Although the term "business broker" may not be one that is used or heard on a frequent basis, most people are likely familiar with "M&A" (mergers and acquisitions). M&A is the sleeker and fancier cousin of the business broker, though they are in principle the same activity. The only difference however, being that M&A typically refers to buying or selling of businesses whose values reach the tens to hundreds of millions, or even billions of dollars; whereas the business broker typically specializes in business transactions where the enterprise value is less than 10 million USD. Due to the immense size of the deals involved in M&A, entire armies of lawyers, accountants, advisors, and deal-makers are brought in to negotiate terms and close the deal; and with them come their famously exorbitant fees. In the smaller deals for the business broker, the category which the majority of entrepreneurs and small business owners in Japan would find themselves, there are far less moving parts and the deals are much more straightforward. This allows them to be handled smoothly by a small team or even a single advisor.
Hiring a business broker in Tokyo could prove to be beneficial, as they add value throughout the entire business sales process (which can take months or even a year, start-to-finish). They typically are able to provide initial niche market advice, ongoing guidance, and valuable resources to not only ensure that you sell or purchase the right business at the right price, but that the transaction is a success. A typical business broker could come from any number of financial backgrounds, as he or she is often required to wear a number of different hats throughout the transaction. A primary factor in buying or selling a business in Japan is first and foremost a strong understanding of asset valuation. The advisor must be able to determine what a business is worth, why it is worth that amount, when is a good time to buy or sell, and who would be willing to pay that amount. Often a business broker has many years' experience in asset valuation and investment management. A supplemental prerequisite to asset valuation is a thorough understanding of accounting: the language of business. The key overarching factor however, is the ability to actually go out and sell the business. Business development and sales, negotiation experience, and strong connections with attorneys, accountants, and other financial professionals can help facilitate the entire transaction process.
Here are some more key reasons to consider retaining the services of a financial advisor or business broker to help sell your business in Tokyo, or purchase a new business: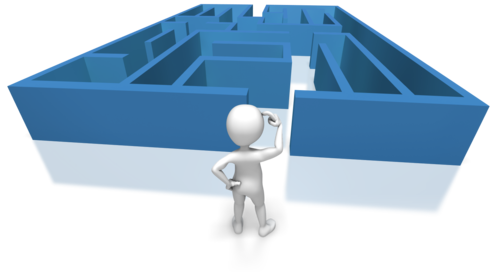 Confidentiality – This is especially important when selling your business. It could be damaging for any number of reasons if your competitors, your employees, or key customers find out at the wrong time or in the wrong way that you are considering selling your business. Retaining a professional adds an extra layer of confidentiality to any and all activities involved in selling a business, enabling you to minimize impact to your business while considering your options.
Not Emotionally Involved – People attempting to sell their own business can easily find themselves emotionally caught up throughout the entire process. It is not uncommon to find oneself feeling like a parental figure to the employees and even the business itself. While this can be beneficial while starting the business and building it up over the years, it can hinder or damage the business sales process. This can lead to a sales price with which you are unhappy, or a step down in working conditions for your employees.
Facilitating the Transaction – Having someone right next to you to answer questions and provide guidance throughout the entire sales process is always reassuring. Selling a business is like a dance that has multiple stages where each counterparty must make the right move at the right time in order to move the deal forward. Without the correct momentum, a deal can easily fall through, forcing you to start over.
Experienced Negotiator – When it comes time to negotiate the deal itself, the presence of a financial professional at your side of the table adds a degree of reassurance and also ensures professionalism from the other party. This not only reduces the likelihood they try any negotiating tricks that are too aggressive, but also protects you from damage if they do; ultimately leading to you getting a better price on the deal.
While it may not be the most valuable aspect to hiring a business broker in Tokyo, the ability to save you time is certainly the most immediately recognized. Selling a business in Japan yourself, especially if you have never done it before, will be like taking on another full time job. As running a business typically already feels like having two or more full time jobs, it is not difficult to surmise that adding another job on top of all that may not be on the cards. Retaining a business broker allows you to focus on what you do best: running your business.