At some point most people starting, or thinking about starting a family will consider life insurance. What will happen to my family if I am taken out of the picture? How will they survive without my income? These are common and legitimate questions to ask yourself. As career and life choices lead people to Japan, the questions of life insurance must be answered.
It is easy to get flustered by going through which insurance company to choose and how to begin to understand what you are agreeing to in the complex kanji comprising the final  Japanese insurance contract.
People also often ask themselves "How much is this going to cost on a monthly basis?" or "What happens if I leave Japan? Should I wait and get insurance after 3 or 4 years when I leave Japan? But, what if something happens in that interim period of time, or if I develop an illness that makes getting approved for insurance coverage much more expensive or even impossible?".
The good news is that most families have similar questions, and these questions are not always too difficult to answer.
Request Your Free Life Insurance Quote
Protect Your Family Today
Which life insurance company should I choose in Japan?
Life insurance in Japan is quite similar across most companies. Aside from small add-ons, special offers, or licensed cartoon characters on the advertisements, you will find that Japanese life insurance companies offer largely the same set of products.
You will also quickly notice that the provided documentation will for the most part be exclusively in Japanese. Some of the foreign life companies' offices in Japan may be able to provide brochures and other information in English, but the terms and conditions in the contract will be in Japanese; and in the event of a claim the Japanese contract will take precedence over any English translation or interpretation.
Accordingly, many foreigners in Japan find it much more comfortable to contract with an insurance company either from their home country (not a Japan-version of the foreign company), or with an insurance company that caters specifically to those living internationally.
Understanding insurance contracts can be difficult as it is, but having all the terms explained in something other than technical 5-character combination Kanji can make things much more palatable.
How much should I expect to pay for insurance in Japan?
This will depend entirely upon the type of coverage required and the level of coverage, as well as some characteristics about yourself such as age, gender, if you smoke, and other health factors.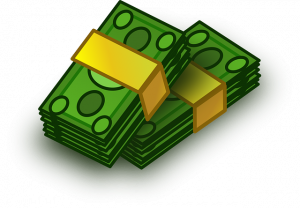 A more in-depth explanation of how much insurance is necessary can be found in our separate Insights article "Foreigners in Japan: How Much Life Insurance Should I Have?".
As far as actual costs are concerned, comparatively speaking, Japanese life insurance is typically higher in cost than the overseas market. Although there are some rather budget low-cost insurance products here in Japan that provide minimal coverage, when truly comparing apples-to-apples an internationally competitive insurance product will typically cost significantly less than the local version.
Ultimately, the amount you should expect to pay for life insurance will depend on a few key factors: the type of insurance coverage, your age, your smoking status, and the death benefit. Other factors can of course impact the underwriting process, but these are generally the most important.
In fact, after looking at the numbers, most people are surprised by just how much cover they are able to provide for their family at a reasonable monthly cost.
How does my family make a death claim on a life insurance policy in Japan?
Making a claim with a life company in Japan will require a number of documents from your beneficiaries, namely the Japanese Death Certificate (Shibo Todoke Kisai Jiko Shomeisho) issued by the local government office. In order to receive the Shibo Todoke Kisai Jiko Shomeisho you will, among other things, be required to produce the Death Record (Shibo Shindansho) issued by the hospital.
This is where it can possibly become rather complicated and troublesome for your family when they are trying to make a death claim, whilst in the middle of mourning and living off limited cash savings.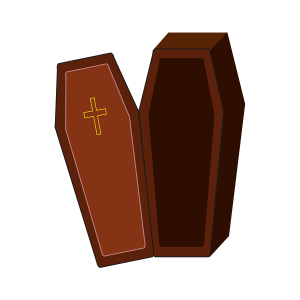 If an international career or lifestyle takes you overseas for a period of time,  it will be difficult to obtain the above mentioned documents. It is likely that in the terms and conditions of a Japanese life insurance policy's contract, the specific Japanese proper nouns mentioned above are referenced.
And while, for example, the English term "death certificate" may translate to shibo todoke, a foreign country's "death certificate" is not a Shibo Todoke Kisai Jiko Shomeisho. Further, in order to receive the Shibo Todoke Kisai Jiko Shomeisho, as mentioned above you will require the Shibo Shindansho from the hospital.
It should come as no surprise that only a Japanese licensed doctor at a Japanese hospital will be able to produce for you a Shibo Shindansho. You can see the possible predicament here if you happen to die outside of Japan.
International Insurance For Japan Residents- Ease of Use and Portability
This is not to say that it will be impossible for your family to make an international death claim using a Japanese life insurance company. But it certainly will not be a quick or painless process. Instead insure your family's protection with an international life insurance plan, designed for international professionals.  This way, making a death claim from practically any country in the world would just be a standard procedure.
Finding the right company and understanding the coverage and procedures is not an impossible task when deciding on life insurance for foreigners in Japan. An experienced Japan based insurance adviser will be able to assist you in selecting the correct policy for you and your family.