Life insurance is important. However, for international people living in Japan, finding a good life insurance policy can be complicated. Language barriers make it difficult for English speakers to understand policies coherently, and failing to understand your cover can have costly implications. For example, if you are not able to read and understand the insurance law here, it would be even more difficult to understand and insurance contract that is then built on top of this legal code. Even worse, many English speakers living in Japan may decide to forgo life insurance, jeopardizing their families' security.
Do You Have Overseas Insurance Cover For Japan Residents?
Suppose you frequently travel between Japan and your home country. In that case, you might assume that your current life insurance policy entails overseas cover. Simply assuming your existing life insurance policy provides international cover is dangerous and can have severe consequences. Insurance companies will look for any reason to avoid paying you, or in the case of life insurance, your family.

Failing to inform your insurance company that you have moved abroad is undoubtedly grounds for your life insurance company to void your contract. In most cases, the cost of life insurance increases when you move abroad or frequently travel internationally. Frequent travel and living abroad increase the risk of insuring you. Consequently, insurance companies want you to compensate them for this increased level of risk.
Life insurance is complicated, and it can be hard to understand the ins and outs of your specific policy. Hence it may be beneficial to speak with a financial advisor about your current life insurance policy and determine your level of cover.
Japan Life Insurance in English Language
Once you have determined your current level of cover, you may need to find life insurance in Japan. Life insurance is relatively straightforward. However, working with a Japanese life insurance company can be risky if you do not speak Japanese fluently.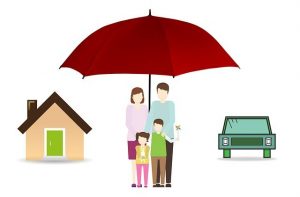 In addition to the language barrier that foreign people living in Japan face, currency and exchange rates can also create confusion.
As a result, people familiar with the USD, EUR, or GBP, can find it hard to adjust to JPY. For example, different currencies and exchange rates can make prices hard to comprehend. Failing to comprehend prices can make get the right level of cover harder.
Furthermore, you should strive to find a policy that fits your unique needs. Not the needs of your insurance agent. Poor communication between you and an agent can lead to a host of problems, such as over coverage, under coverage, or no cover at all.
Fortunately, international families living in Japan have a plethora of options when it comes to currency and life insurance. However, to get the optimal policy, international people need to communicate well with insurance agents.
Failure to understand your options as an international family can lead you to have a life insurance policy that is not optimal for your unique needs. For example, some life insurance policies can offer multi-currency benefits payable in a currency other than JPY. For stability purposes, most international families choose USD, GBP, or EUR. If you are relocating to Japan for work purposes, it would be highly advisable to get a life insurance policy payable in the currency of your choice. 
People living internationally should also consider plans for the future. Your life insurance policy should be tailored to your goals; communicating effectively with your agent regarding things such as your profession, working plans, and planned duration of residence is essential.
Finding Life Insurance in Japan
Finding a Japanese life insurance company that employs English-speaking agents is an obvious first step towards getting life insurance in Japan. However, finding English-speaking agents can be a complicated process. Furthermore, even if you can find an agent who speaks English, your life insurance contract can be a concern. Life insurance contracts in English can be daunting, so imagine one in a foreign language.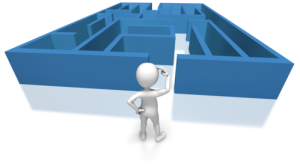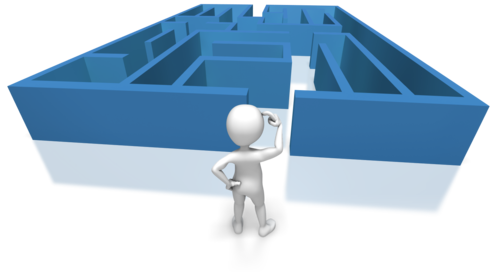 Understanding your life insurance contract and how your policy covers you is essential, and a contract entirely in Japanese can be very intimidating. Even if you find a trustworthy agent who can explain your Japanese life insurance contract in English, you are putting yourself at risk by not comprehending your policy contract on your own.

Your life is constantly evolving, and there is a high likelihood that you may need to review your policy in the future. Information such as your life insurance term length, your level of cover, and the portability of your policy should be easy for you to find.
Portability is the ability to continue an employer's life insurance policy after you leave a job.

Understanding portability and whether you can continue an existing life insurance policy can make your life significantly easier. If you are curious about the portability of a current life insurance policy, you should contact your employer or speak with a financial advisor. If your cover stops when you leave your current job, you may wish to set up private cover to avoid having to pay higher rates in the future every time your employment situation changes.
Free Life Insurance Need Calculator For Japan Residents
It may be a good starting point to consult Google in search of Japanese life insurance in English. With a quick Google search, you can probably find a few Japanese life insurance companies that offer policies targeted at English speakers. It might seem logical to surrender to these companies out of fear of the unknown. Still, it would be best if you also understood some of the potential drawbacks of this approach.
Using Google, you are likely to limit your options severely and even pay a higher price for life insurance than you would have otherwise. Foreign people living in Japan have many options for life insurance. They should not limit themselves to the first thing that Google presents.
It is crucial to have good life insurance cover in a disaster, especially if you are the primary provider for your family. Life insurance requires careful consideration, especially when you live in a foreign country. Language barriers, currency fluctuations, and complicated contracts are all reasons why you may want your Japanese life insurance to be in English. To ensure you get the best cover possible, you may want to consider speaking with an experienced and qualified professional.