Life insurance is a simple financial tool that often goes overlooked – especially by young men and women who think they are at a lower risk of death. Unfortunately, this oversight has led many families to suffer unnecessary financial burdens in the face of a loved one's untimely passing. But how do you find the right life insurance policy, and how do you go about buying from Japan?
Do You Need Life Insurance in Japan?
Many people think they don't need life insurance in Japan due to the country's often-touted safety. However, terminal sickness, accidents, and other abrupt deaths can occur in Japan, just as in any other country. Cancer and cardiovascular disorders, in particular, are common in Japan and can kill even young and healthy people. 
Should any of these things happen to you, your family may be left with a significant financial burden. While Japan has a robust social welfare system, it is often not enough to cover all the financial needs of the dependents of the deceased for international families. Life insurance is a necessary consideration to ensure that loved ones can cover these needs as well as death expenses like repatriation, funerals and burials.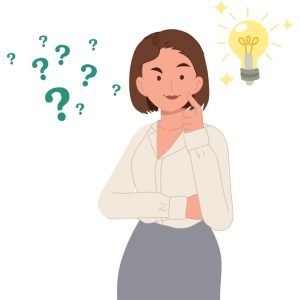 Furthermore, life insurance is not only necessary for the primary income earner. It can support parents, spouses, and children in different circumstances. For example:
-Young adults with student loans can use life insurance to protect their families from being left paying off their debts. 
-Stay-at-home partners responsible for significant caregiving can leave their spouses the means to hire someone to help in their absence. 
-Older adults may use life insurance to leave a lasting legacy to their loved ones. 
Life insurance is a low-cost, high-impact component of a basic financial plan, providing peace of mind and security for loved ones in the event of an unexpected death. In Japan, as in any other country, life insurance is an essential consideration for anyone who wants to safeguard the financial future of their loved ones.
The Challenges Of Buying Japanese Life Insurance
While there are plenty of Japanese life insurance providers, they often come with several challenges for foreign residents. As with many things in Japan, Japanese insurance companies and agencies are generally not established with the intention of catering to non-Japanese people. The difficulties that arise as a result include:
-Language Barriers:

One of the most obvious challenges when purchasing insurance from Japanese providers is the language barrier. The majority of the supplied documents when applying are primarily in Japanese.





This is true even of the foreign life insurance companies operating in Japan. While they may offer brochures and other information in English, the contract's terms and conditions are written in Japanese. 





Deciphering the intricate kanji that make up the final Japanese insurance contract can be quite confusing and overwhelming. You can attempt to have these documents translated, but in case a claim arises, the Japanese contract will hold precedence over any English translation or interpretation. The insurance company has a legal obligation to act in accordance with the Japanese contract. Not the English translation of the Japanese contract.
-Complexity:

The Japanese insurance market is known for its complexity, with numerous regulations, product offerings, and unique terms that may be unfamiliar to foreigners. Filing a life insurance claim in Japan requires various documents specific to Japan.

This process can become quite complicated for your family, who must navigate these requirements while grieving and relying on limited cash savings. 

Furthermore, if you reside abroad due to your international career or lifestyle, obtaining these documents can be challenging. Japanese life insurance policy contracts often reference specific Japanese terms, which may not align with foreign equivalents.
-Low Benefits Relative to the Cost of Premiums:

Another significant concern when buying insurance from Japanese providers is the potentially low benefits relative to the cost of premiums.

When comparing costs, Japanese life insurance is generally more expensive than its overseas counterparts. While some low-cost options with minimal coverage exist in Japan, a truly comparable international insurance product often comes at a significantly lower price.
-Benefits Payable in Japanese Yen:

When purchasing life insurance from a Japanese provider, benefits are typically payable in Japanese yen. This currency restriction may create issues for beneficiaries, particularly if they have financial obligations or expenses in another currency.

Fluctuations in exchange rates can also impact the value of the payout, which may result in a reduced benefit when converted to the beneficiary's local currency.
-Inapplicability When Living or Traveling Outside of Japan:

Lastly, Japanese insurance policies may not be applicable or provide coverage when the policyholder is living or traveling outside of Japan.

This limitation can leave expatriates and frequent travelers with inadequate protection during their time abroad. It is crucial to ensure that the chosen insurance policy provides coverage in all relevant locations to avoid unforeseen financial consequences.
If you are fluent in Japanese and these drawbacks pose no problem to you, you can speak with a Japanese insurance broker or agency. Here are some of the more popular Japanese providers:
-Nippon Life

-Japan Post Insurance

-Meiji Yasuda Life

-Daichi Life

-Sumitomo Life
Most foreign residents find that they prefer to engage with an insurance provider either from their native country or a company that specifically serves the international community. These individuals will likely be better served by an international life insurance company.
International Life Insurance for People in Japan
International life insurance policies cater to people who live or frequently travel abroad. As such, they offer solutions to most of the problems that accompany their Japanese counterparts, offering benefits such as:
-Familiarity:

International policies are typically designed with a global clientele in mind and may be more familiar to expatriates in terms of coverage, terms, and conditions. This can make understanding and managing the policy easier.
-Portability:

International life insurance policies usually offer coverage that remains valid regardless of where the policyholder resides. This portability is especially beneficial for expatriates who may relocate frequently or return to their home country in the future.

-Language support:

International insurance companies often provide customer service in multiple languages, making communication and access to information more convenient for foreign residents.

-Currency flexibility:

International policies may allow policyholders to choose the currency in which premiums are paid and benefits are received. This flexibility can help expatriates avoid currency fluctuations and simplify their financial planning.

-Customizable coverage:

International life insurance policies often provide a wider range of coverage options, allowing policyholders to tailor their policies to meet their specific needs and preferences.

-Global provider network:

International insurance companies often have extensive networks of medical providers across the world, which can be advantageous for foreign residents in Japan who travel or have family living in other countries.
Overall, international life insurance policies address the unique needs of foreign residents in Japan more effectively than local policies. As such, they can offer a more comprehensive and adaptable coverage solution.
How To Assess Your Own Life Insurance Needs
Life insurance is a contract between an individual and an insurance company. After the life assured dies, the insurance company guarantees to pay a certain sum to the beneficiary. There are different types of life insurance policies, broadly categorized into one of two types:
-Term life insurance

covers one to thirty years. The beneficiary receives the death benefit if the life assured dies. The policy expires and pays nothing if the life assured lives. Term life insurance is an affordable choice for consumers who do not need coverage that lasts forever.

-Whole life insurance

covers the insured for life. Fixed premium and guaranteed death benefit. The policy may, or may not have an investment component.
In order to determine your individual life insurance requirements, there are several factors you'll need to discuss with your financial advisor. These include your current financial status, anticipated expenses, and the expected burden that your passing will leave on your family members. While working with your adviser, you can take the following steps to assess these factors: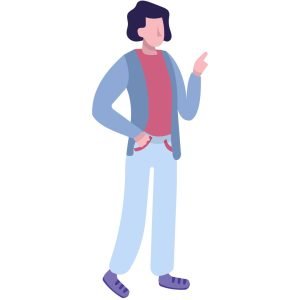 1. Estimate the immediate financial responsibilities:

Account for expenses such as funeral costs, medical bills, and unresolved debts, like mortgages or credit card balances, which your family would have to address upon your demise.

2. Analyze long-term financial demands:

Reflect on the financial assistance your family needs for daily living, childcare, education, and other significant life milestones. Determine the sum necessary to preserve their existing lifestyle and manage future expenditures.

3. Assess current assets and resources:

Consider savings, investments, pension funds, and other assets that could be utilized to meet immediate and extended financial requirements. Remember to include any existing life insurance policies, like those offered by your workplace.

4. Identify your life insurance coverage shortfall:

Deduct your current assets and resources from your immediate and extended financial obligations. This calculation will provide an approximation of the life insurance coverage you might need to sufficiently safeguard your loved ones.

5. Examine and modify regularly:

Life situations evolve over time, as do your insurance requirements. Consistently reevaluate your financial position, assets, and commitments to ensure your coverage stays appropriate.
Next Steps: Applying for Life Insurance From Japan
Once you've identified an appropriate policy, you'll begin the application process. The requirements for this process may vary according to which policy you choose. Your financial adviser can help you understand what you need and prepare accordingly.
While the process might seem intimidating, it's important to start early. Not only will your insurance be cheaper, but the sooner you do, the sooner you gain peace of mind knowing that your family is protected and financially stable, whatever may happen.