Half to two thirds of the working professionals here in Tokyo that we have met and worked with over the years have some form of
life insurance available through their employer
. Whether they work for a smaller domestic company, a large multinational, or even some of the startups, there is usually some amount of
minimum death benefit
available to each employee if they die on the job. This should provide a small amount of peace of mind, knowing that your family or other financial dependents will be the recipients of at least some financial support in the event of your untimely death or inability to continue working and providing. However, in practically all but one or two cases, the company basic life insurance falls well short of the actual amount that the family would require in order to avoid a drastic hit to their quality of life. And if you stop working for the company, your life insurance protection stops there and then. How safe is your life insurance planning if it gets deleted and reset to zero every time your work situation changes?
How Much Life Insurance Benefit Will Be Paid Out From Your Old Companies Policy?
In order to understand the reasons that employer life insurance policies fall short, it is important to understand the different types of life insurance as well as the various components and options for insurance. First of all, an employer life policy is almost always plain vanilla term insurance coverage for the current year or the term of employment contract. Term policies retain no investment component and as such have no encashment value, and also have a clear ending point. For these reasons, term policies are typically more cost efficient, but also come with certain drawbacks.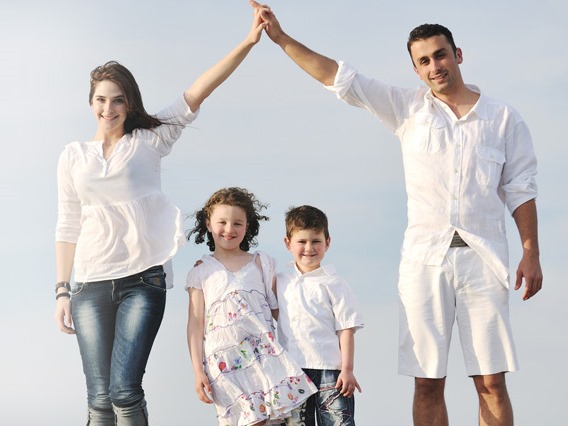 For instance, at the end of the term, the coverage ceases. If you switch companies, or if the company changes their internal policy for employee life insurance coverage, you could find yourself uninsured. If this happens quite a few years down the road and you had yet to sort out sufficient private life insurance coverage; then you could be at a point whereby due to older age and/or possible future health conditions, sorting out private life insurance could by that point become un-affordable or perhaps even be denied coverage due to health reasons.
It is also not uncommon for employee life insurance policies to only provide coverage while you are working for the company. When looked at closely, we find out this can often mean that something would have to happen to you while you are at your desk or perhaps commuting to or from work. That could leave a gaping hole in your coverage requirements.
So, How Much Life Insurance Should Families Have On Average?
However, even if we were not to consider the above two points, the biggest drawback to relying wholly on employer life plans remains: company insurance policies rarely provide more than a couple of years' annual income at best. Meanwhile, study after study has shown that for an average family, if something were to happen to the main breadwinner, the family would require at least ten times the primary earner's annual income. This financial liability gets much bigger if you have more than just one or two kids, or if you have plans to provide for your children's higher education requirements.
If you have a family or plan on starting a family, it is well worth the quick conversation with HR to get the full details on any possible employee life coverage; and if you think their coverage might be insufficient, it is well worth meeting with an independent adviser to discuss the options available to you. This could be a term policy for the full financial requirement, lasting until, for example, your kids finish university; or it could be a whole of life policy to guarantee support for your kids as well as your partner through old age, and then later become an inheritance planning tool. It is also worth considering critical illness and other forms of disability and income replacement insurance. In addition to the standard box ticking that we all must do to ensure our loved ones are provided for if we are taken out of the picture, here are a few more scenarios whereby private life insurance plays a role in improving the situation.




How Much Insurance You Need To Address Inheritance Tax And Family Planning In Japan
Take for example, the instance whereby a successful entrepreneur is considering the ongoing legacy of his business. After spending decades building a successful enterprise and a small family, he wants to make sure the business will continue long after he is gone, and that it will continue to support the family for generations to come. However, of his three children, let's say for example one child is not exactly the most reliable or motivated, nor has the interest or ability to run a business. The business owner wants to do right by his children equally, but by giving a third of the equity in the business to this one child, or perhaps a high-risk son or daughter-in-law, could cause endless problems for the rest of the family or even bring down the entire business. Instead of gifting a third of the equity in the business, he takes out a whole of life policy roughly equal to the relative share in the business, and then splits the business equity between the two children capable and ready to run the company.
Advanced Financial Planning – How To Use Life Insurance For Tax Efficient Enhanced Charitable Giving
Take another individual, perhaps even the same one as the example above, and let's say that later in life they have acquired an interest in actively giving away what remains of their fortune. If they were, for example, to give away $10,000 per year for a period of 20 years, over this course of time they would have given a total of $200,000. However, if they were to instead establish a life insurance policy, likely through an irrevocable trust with the charity as the beneficiary, the value of the life policy could easily grow to much more in excess of $200,000 by the end of the 20 years; and if the individual were to die before the end of 20 years the charity could be receiving for example $1,000,000 or more death benefits. This example, however, takes advantage of specific legislation pertaining to taxes, insurance, and trusts; and while similar across different countries, it would need to be examined by an experienced professional before recommending if something like this would be beneficial for you.
The more one spends learning about life insurance and how intermingled the insurance industry is with nearly every government's ever-complex tax systems, the more it becomes apparent that life insurance can be used for much more than just ensuring that your family receives sufficient financial protection and provisions in the event that something were to happen to you.