Japan is known for its vast history, beautiful scenery, delicious food and rich culture. Home to over 126 million inhabitants, Japan is comprised of over 80% mountains and beautiful, mild temperatures. The country is one of the most intensely researched destinations for people looking to retire overseas. International investors, retirees, and foreign workers already living in Japan looking to understand how to retire here might initially be dissuaded by the lack of a traditional "retirement visa" program, but it is certainly possible.


Visas That Enable You To Retire In Japan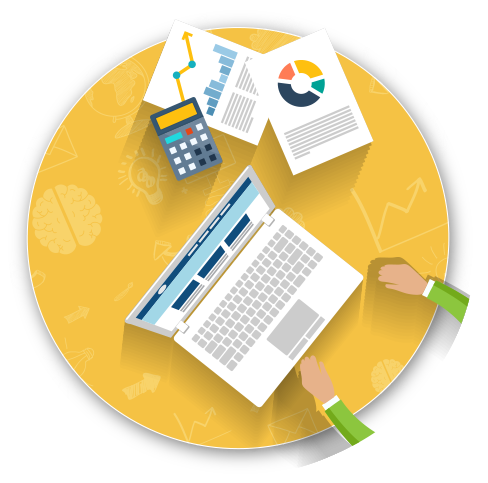 Japan has a lot of visa options for workers, but there are very few options for retirees. The main options for anyone that is planning to retire in Japan are:
Japanese Marriage Visas
A spouse of a Japanese national can stay in the country for up to three years.
To apply, you will need:
A valid, signed passport
Completed visa application form
A 2" x 2" photograph attached to the form
If you have a Certificate of Eligibility, include the original and one photocopy.
In addition to these documents, you will also need documents relating to your marriage:
>

Japanese family register certifying the marriage

>

Documents may also be required related to your spouse's employment:
If employed and living in Japan
Your spouse's Resident's Card
Letter of guarantee from your spouse
Your spouse's Certificate of Employment and Certificate of Tax Payment
If unemployed and living in Japan
A letter of guarantee from your spouse's guarantor residing in Japan
Japanese guarantor's Resident's Card
Japanese guarantor's Certificate of Employment and Certificate of Tax Payment
Additional documents may be required. Applications take about four days to be reviewed.
Japan Long-Term Stay Visa
If marrying a Japanese national is not an option, you can apply for a long-term stay visa. This route takes years, but the process is straightforward.
First, you will need to stay in the country for three years on one-year visas. After three years, you should be eligible for a long-term stay visa making it easier to retire in Japan, which will require a Certificate of Eligibility from the Ministry of Justice.
To apply for a visa, you will need several documents, including:
Passport
Photograph
Visa application form
Any other documents required by the embassy
Next, apply at the Japanese Embassy/Consulate and wait for your application to be reviewed. You may be contacted for additional documents or to schedule an interview.
How To Get An Investor Visa To Retire In Japan
The Investor visa allows entrepreneurs or investors to enter the country long-term if they invest 5 million JPY. The investor can use the money to acquire investments and meet the Investor visa requirements in Japan.
Investors can, essentially, self-sponsor without going through an employer.
If you're married, the visa will also extend to your spouse. Investors that want to reside in Japan without visa restrictions can do so with an investor visa.
You will be required to:
Start a business
Obtain all appropriate licenses (if you'll need any…not all businesses do)
Operate out of an office
Have at least one co-director
Employ at least two full-time employees
How To Retire In Japan: Healthcare Options
Japan has two main types of insurance: National Health Insurance (NHI) and Employee Health Insurance (EHI), which requires you to work for an employer. Anyone planning on retiring in Japan, hopefully staying for more than one year, will be required to have one of the two healthcare options listed above.
You can also opt for private insurance, even if you have coverage under one of the plans outlined above.
Private health insurance costs can vary, but you can expect to pay between 35,000¥ and 40,000¥ for your policy. The insurance will help you pay for the 30% in costs that are leftover when using the NHI.
You will be required to show your health care when receiving treatment to cover these additional costs.
Average Cost of Living for Retirement In Japan
Cost of living will play a significant role in your retirement options. Prices vary from one city to the next, and metropolitan areas, such as Tokyo, can be expensive. Japan also has beautiful rural areas where the cost of living is cheaper.
Numbeo provides statistical information on cost of living with the following key points:
4% higher than other first-world countries for general cost of living
31% lower rent prices than other first-world countries
The prices for some of the key items are as follows:
Meal at an inexpensive restaurant: 850¥ or $8.19, €6.73 or £5.99
Milk: 747¥ or $7.20, €5.91 or £5.26
Taxi: 650¥ or $6.26, €5.14 or £4.58
One-way Bus Ticket: 230¥ or $2.22, €1.82 or £1.62
Utilities: 21,970¥ or $211.66, €173.89 or £154.72
Rent (1 bedroom/city center): 82,500¥ or $794.80, €652.99 or £580.99
Rent (1 bedroom/city center): 56,600¥ or $545.28, €447.99 or £398.60
You'll need to do your own conversions, for your respective currency, to compare average cost of living. As you can see, some items may be more costly, while others, like rent, can be significantly less in Japan than in other countries.
Japan's robust public transportation, low crime rate, abundance of parks, top rate healthcare, delicious food and convenience make it a great option for anyone retiring. There are a number of different visa options available for those hoping to retire in Japan, though it is always a good idea to check in on the Immigration Services Agency for the most up to date information. The cost of living can be higher than many first-world countries, but rental prices are often cheaper outside of city centers, especially for one-bedroom units.