No matter who you are or where you live, family financial planning is a significant topic with many considerations, and as many LGBTQ couples can tell you, the social and legal complexities of same-sex and other non-binary partnerships only add to the financial and family planning challenges. But what about the issues facing LGBTQ couples in Japan? Unfortunately, Japan's attitudes and policies around non-traditional partnerships mean even more adversity for non-binary couples to overcome. 
Non-Financial Obstacles
For LBGTQ Couples In Japan
Starting Families 
Non-binary partnerships are becoming more accepted around the world. In many western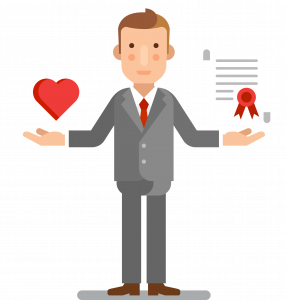 countries, same-sex marriages have been legal for years. Japan, however, is not so forward-thinking, and progress for LGBTQ rights is slow. 
Some strides have been made toward recognizing same-sex partnerships, such as the ward of Shibuya offering certificates that recognize "relationships equivalent to marriage" for same-sex couples. 
However, these certificates do not guarantee the same legal inheritance rights as traditional marriage certificates do. For instance, should one partner pass away, his or her property will not transfer to the partner, but to the closest genetic or adoptive next of kin. 
Same-sex couples that desire children face even more challenges. Adoption is very difficult, as laws in Japan require adopting couples to be legally married and same-sex partnerships are not recognized as marriages. The foster system is also stringent, with strict requirements that most couples can't meet.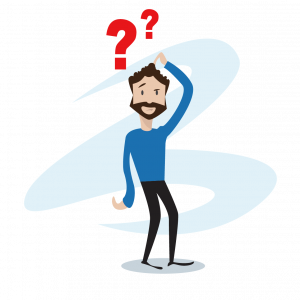 So, what can LGBTQ couples in Japan do to overcome these adversities? One option that some same-sex couples turn to in Japan is adoption. Not the adoption of a child, but the adoption of one partner (typically the younger) by the other (typically the older). 
Adoption is a common practice in Japan, and adopting one's partner can allow the couple to bypass the legal barriers to partner-to-partner inheritance.
If one of the partners comes from a country in which same-sex marriage is legal, however, it may be better to leverage your rights in that country instead. For instance, marrying and adopting children in the country of the non-Japanese partner.
If you live in Japan, you may still encounter obstacles of prejudice and bias, but at least some of the difficulties can be mitigated. Foreign people in Japan also have access to non-Japanese, international investment and savings accounts, meaning they can choose to invest in accounts that will duly recognize their partner and adoptive children as their next of kin. 
Financial Considerations for LGBTQ+ Family Planning in Japan
Beyond the legal aspects of planning a family for non-binary couples, it is also critical to establish a sound financial plan to ensure your security. Many financial changes will occur as you marry and begin to raise children. Here are some things to keep in mind:
-Emergency Savings – Hopefully, you've already set aside emergency funds to help you absorb unforeseen expenses. Living in a foreign country necessitates a greater cash buffer to help cover unexpected medical bills, loss of income, or an emergency trip back home. 

However, once you've decided to start a family, you'll need to allocate even more to this fund.

What happens if both partners suddenly lose their income, or if your child falls ill and one partner must stop working to care for them? Setting aside money for these possibilities now will help you avoid a catastrophe in the future. You might also consider disability and income protection insurance to ensure stability for you and your family no matter what comes your way.
-Retirement Savings – 

If you're working in Japan, you're likely already paying into a Japanese pension account. But if you want to maintain your current lifestyle after retiring, you're going to need much more than your pension payout. The Japanese pension system currently pays only about 60% of the average national wage, and this number is set to decrease by 2047. On top of that, due to the issue of inheritance, if something happens to you, your partner may not be able to receive your pension payout on your behalf. Investing in diversified private retirement accounts from the country in which you are married will not only help you save money but will allow you to grow your money over time to beat inflation and secure your financial future.
-Additional Expenses and College Savings – If you decide to raise children – whether through adoption, a surrogate birth, or other means – it's best to start planning for the added expenses ahead of time. Not only will you have to consider the costs of food, clothing, and childcare, but you'll also need to take into account schooling expenses. Do you plan to pay for your child's college education? This could mean even more money you need to put away now to plan for what's ahead.
-Inheritance and Estate Planning – 

Japan imposes a notoriously high inheritance tax on its residents. And for foreign people who have lived in the country long enough, this inheritance tax even applies to overseas assets. If you plan to pass on your property to a Japanese partner or children, you'll need to plan ahead to protect the value of the assets in question. This could mean something as complex as setting up a trust, or as simple as choosing a life insurance policy of the right value. And as with your retirement accounts, you may want to prioritize policies in which you can specifically name your partner as a beneficiary. Financial tools can be used to afford LGBTQ families the financial convenience that traditional families have always enjoyed.
Final Thoughts On Financial Planning For LGBTQ Families
Proper financial planning is critical when starting a family. Getting married and raising children in Japan comes with immense rewards, but it also comes with unforeseen challenges and expenses. All the more so for couples within the LGBTQ community who face added legal obstacles. Fortunately, you're not alone. An experienced financial advisor can help you plan ahead for the legal and financial challenges that come with partnership and parenthood. Remember, the best time to start planning for your future is now. Talking to an expert today can help you secure financial freedom for yourself and your loved ones in the years to come.