One of the conveniences of living in Japan is the country's national healthcare system. Many Americans appreciate the ease of getting healthcare and the comparatively low costs. But what happens if you need more than a daily checkup? The United States offers health savings accounts (HSAs) for such occasions, but what about Japan? What will you do if your Japanese health insurance can't cover the treatment you need?
What Is a Health Savings Account? 
Health savings accounts were created by the IRS in 2003 as part of a larger effort to make healthcare more affordable for Americans. They are a type of tax-advantaged savings account that can be used to pay for qualified medical expenses. The idea behind them was to encourage people to save money for their healthcare needs by giving them extra tax breaks if they set up an HSA. They're now one of the most popular ways people choose to plan for their healthcare costs.
HSAs are often paired with "high-deductible health plans" (HDHPs) and can be used by people who want to save money for future healthcare costs. People who invest in HSAs typically do so because they don't have access to employer-sponsored health insurance and would like to put away money while they're young so they can afford things like dental work or eye care when they need it.
What Are the Benefits of a Health Savings Account?
Health Savings Accounts (HSAs) are an excellent way to pay for healthcare expenses. Here are some of the top benefits of having an HSA:
Saving money for future medical expenses

Tax exemptions on the money invested into your HSA

Continued tax-free growth on the money invested in your HSA as long as it's used to pay for qualified medical expenses (so you don't lose any value by putting it there)

HSA funds are available at any time, as long as the expenditures are for approved expenses

Health savings accounts are a great option for those in the United States. However, Americans living in Japan may no longer have access to American HSAs once they become Japan tax residents.
Are There Health Savings Accounts in Japan? 
While Japan's healthcare system has many benefits, health savings accounts are, unfortunately, not among them. Healthcare coverage in Japan is nationalized and costs are relatively low, meaning less need for subsidies like the HSA system. 
However, this doesn't mean that you should rely on Japanese health insurance alone. The insurance does not cover all diseases or treatments. More significant illnesses and operations may only be partially covered or may not be covered at all. Similarly, your health insurance in Japan may not be used at all facilities. And if you want to get treatment overseas, your health insurance won't apply at all. In these situations, you need to have a backup plan to cover your medical expenses. 
What Are The Alternatives to Health Savings Accounts in Japan? 
Although Japan doesn't offer health savings accounts, there are other ways to invest your money for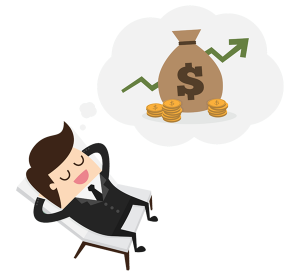 greater financial security in the event of a health emergency. Investing using the right accounts can help you grow your money and establish a safety net for future emergencies. You can also consider disability insurance plans that will help you maintain financial security in the worst-case scenario.
As an American in Japan, you have access to a variety of investment opportunities, including overseas accounts and insurance options. An experienced financial advisor can help you make the right choices today so that you can have peace of mind no matter what happens. You never know when a medical emergency can strike, so don't wait. Talk to a trusted financial expert today to secure your financial future.