W
e live in a digital world. In 2019, 34% of people preferred mobile banking and 22.8% preferred online banking to access their accounts, according
to the FDIC
. International investment accounts make it easy to start investing from the comfort of your sofa. Modern investment accounts are digital and accessible 24/7, but what happens to our
digital assets
when we die? Can your family access these accounts? That's where digital inheritance comes into play.
It's important to understand what digital inheritance is, how it works and why you need a plan for your most important digital assets.
What
is Digital Inheritance?
Digital inheritance is exactly what it sounds like: the inheritance of digital assets. You're passing down (or handing over) your digital assets and their rights to designated beneficiaries.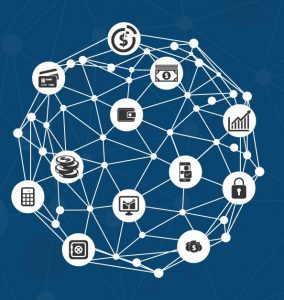 What exactly are digital assets? These are your online assets, and they can include your:
Bank accounts
Investment accounts
Credit card rewards
Cryptocurrencies
Social media accounts
Websites or blogs that generate income
Documents stored on the cloud
Online photos and videos
Digital media that produces income
Email accounts
Just as your will outlines your wishes for physical assets, like real estate or family heirlooms, you can also create a plan for your digital assets like the ones listed above.
You may not care about what happens to your Instagram account (unless you're an influencer), but you do care about what happens to your online bank account, investment accounts and other finance-related digital assets. After all, these items are linked to tangible assets (e.g cash), and they have value.
Without a plan for who inherits your digital assets, your heirs won't be able to access your accounts. Even if you provided them with your log-in information, they may not be able to withdraw money from your accounts, close accounts or administer them.
How Does Digital Asset Inheritance Work?
Digital inheritance allows beneficiaries or heirs to manage your online accounts if you become incapacitated or die.
Take an Inventory of Your Digital Assets
Start by creating an inventory of your digital assets. It's important to know what assets you have before you create a plan for them.
When taking your inventory, make sure to write down:
The asset type
Where it's stored
How to access the asset (username and password)
Its estimated value
Once you know exactly what you have, it will be much easier to figure out how you want your digital assets to be managed after your death.
Determine How You Want to Manage These Assets
What do you want to do with each asset after your death? If you don't given an indication of how you want your assets to be handled, then that decision will fall to somebody else- at best, a family member, or at worst, the government. If you have investment accounts, what do you want to do with those accounts? If you have digital property, what are your continuity plans?
It's important to come up with a plan for each individual asset.

Designate Someone to Manage Your Digital Assets
Someone should be in charge of your digital assets. An executor should be assigned to properly manage your digital assets as part of your estate plan.
Get it in Writing
Making your plan official is only possible if you get everything in writing. You want to be sure that everything is as detailed as possible so that there's no question what you want to happen to your digital assets.
Importance of Creating a Plan for Your Data
You accumulate a lot of digital data that you can leave to your loved ones or family members. If you don't create a plan, the accounts and assets that you have may become inactive and frozen, leaving your loved ones with no opportunity to retain control of them.
Since digital assets are still "relatively new," a lot of people are just starting to add them to their estate plans.
Laws often don't exist pertaining to digital assets, so it's up to you to determine what happens – if anything – with your assets. Creating a plan:
Provides guidance for what happens to your data
Unblocks digital assets for beneficiaries
Removes potential legal questions pertaining to your assets and their conveyance
Data privacy is a major concern for people. Some people never want their parents or loved ones to see photos, messages or other data on their accounts. In this case, data privacy laws come into play and provide protection for your digital assets.
A plan helps you override data privacy laws and ensures that the digital assets that you want to share are shared with the beneficiaries that you assign.
Otherwise, the data will remain private, may never even be found by your family, or may even be deleted.
Social media platforms are already offering the opportunity to allow you to leave your accounts active in some way. Facebook uses "legacy contacts" to gain control over your Facebook, while Twitter and LinkedIn allow for account deletion by providing proof the person is deceased.
Inheriting Digital Assets
The beneficiary, or the person that you name to take control of your digital assets, will receive an activation code that will begin the inheritance process. Inheritance is not immediate. Instead, the "blocking period" will begin which, allows for a certain amount of time to elapse before the process completes.
The blocking period is in place for security reasons. Perhaps you're not dead and the process was initiated as a mistake. In this case, you would be able to take action to maintain control of your assets.
Beneficiary Process Begins
Once the blocking period is over, beneficiaries will receive the assigned:
You'll assign the files and passwords that you want people to receive. Anything that is not assigned will not be shared. Beneficiaries will receive only the data that is assigned to them and will be able to download this information.
Typically, there's a 90-day period for beneficiaries to download the files and passwords that you assign to them. Afterwards, the files will no longer be accessible. Of course, this time period can change on a service-by-service basis.
With digital assets growing in importance and becoming an integral part of estate planning, it's important to put some focus on digital assets and the inheritance process. Speak to your adviser to planner to discuss adding your digital assets to your estate plan.