Raising children in a foreign country comes with challenges. Japan can offer some benefits to parents that other countries may not have, but it also comes with some drawbacks. Among these are the country's increasing higher education costs. By planning ahead you can be better prepared for the costs of university and college fees. But just how much are these fees? What other expenses do you need to prepare for? And – most importantly – how can you create a financial plan that will allow you to send your child to university in Japan without breaking your bank?
The Hidden Costs of University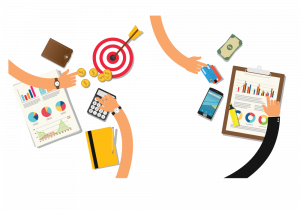 Attending university in Japan involves more than just paying for tuition and books. There are various hidden costs that many people fail to take into consideration. Will your child be staying on campus? In that case, you will need to account for lodging expenses. Will they commute to school? Then you will need to calculate the transportation costs. Will they need a new laptop so that they can better complete their studies?

These unaccounted-for fees can add up quickly. And if you have more than one child, they could be doubled or tripled. It's important to plan for these additional expenses and budget accordingly to avoid any financial surprises during their time at university. Here are some of the costs of university that often go overlooked:
-Entrance examination fee
-Physical examination fee
-Application costs
-Hotel expenses (if necessary)
-Housing costs
-Commuting expenses
-Food expenses
-Utilities (electricity, gas, water)
-Textbooks, course materials, etc.
Tuition Fees and the Tiers of University in Japan
Japan has relatively expensive tuition fees. Just how much you will spend, however, depends on the type or tier of university your child attends. National institutions, for instance, will cost less than local public institutions. Meanwhile, medical or pharmaceutical programs may cost more than other programs, depending on the university. Here are the tiers of higher education in Japan and their estimated costs per academic year:
-Junior College:

Public –

¥

610,000

Private –

¥

960,000

-Undergraduate University

National – ¥820,000

Public (Local) –

¥930,000

Private –

¥1,100,000

-Graduate School:  

National – ¥820,000

Public (Local) –

¥930,000

Private –

¥1,100,000+
Junior college programs typically take 2-3 years to complete, while undergraduate programs take 4-6 years. Graduate programs can take anywhere from 2-5 years, depending on the program. Of course, some students may take additional time to complete a program or extend their studies by changing courses. Thus, the costs above must be multiplied according to the number of years your child expects to be studying.
How to Plan for Costs of University in Japan
Parents can take several steps to prepare for the costs of their children's university education. Setting up an investment or education savings account allows you to gain benefits such as: 
-Tax-advantaged savings and investment growth

-Compound interest over time

-Tax-free withdrawals for qualified education expenses

-Relief from financial burden and stress

-Peace of mind for both parents and children

-Opportunity to accumulate the necessary funds for university education
These benefits make it easier to accumulate the funds you need for your child's education – and the earlier you plan, the greater the benefits will be. 
Getting Started
Preparing for university expenses in Japan is no small task. Not only do you have to anticipate all of the expenses you may encounter, but then you must establish a long-term financial plan to fit these costs. Doing so requires a thorough understanding of your savings and investment options. 
Working with a financial advisor can help you through this process. An experienced advisor can recommend the best strategies for your unique circumstances. By talking to an expert, you'll be able to develop a comprehensive financial plan that secures your family's financial future and ensures a bright future for your child. Don't wait to start planning – seek advice today so you can have peace of mind for tomorrow and your children can get a head-start in life.