In the past we have written extensively on the topic of life insurance for international families living in Japan. While there is no shortage of heated online debate regarding whether term insurance or whole of life insurance is the superior strategy, the fact remains that there is no one-size-fits-all solution and the best option is almost always on a case by case basis. Whether at home or living internationally, families would be well advised to consider low cost options for cancer insurance in Japan. Given the prevalence of Cancer across the globe it should be no surprise to learn that cancer insurance Japan is also big business. Cancer is a high probability, low cost illness to insure against, and failure to prepare may cost some families more than money.
Key Cancer Facts:
Cancer is among the leading causes of morbidity and mortality worldwide, with approximately 14 million new cases and 8.2 million deaths per year.

Among men, the 5 most common sites of cancer are lung, prostate, colorectum, stomach, and liver cancer.


Among women the 5 most common sites diagnosed were breast, colorectum, lung, cervix, and stomach cancer.

Cancer mortality rate is over 40% higher in men than it is in women

It is expected that annual cancer cases will rise from 14 million per year to 22 million per year within the next 2 decades

Around one third of cancer deaths are due to behavioral risks, such as:

tobacco use

being overweight or obese

unhealthy diet with low fruit and vegetable intake

lack of physical activity

alcohol use

sexually transmitted HPV-infection

infection by HBV

ionizing and non-ionizing radiation

urban air pollution
Cancer is the leading cause of death worldwide, with around 14 million people being newly diagnosed each year, and approximately 8 million people dying of cancer each year. The good news is, each year new forms of treatment are reaching the market, and survival rates for these new therapies are increasingly favorable, with recovery time from treatment and surgery also becoming more smooth. The bad news is that newer treatments are expensive. In addition, newer therapies are often not covered by basic government or company health benefits. In fact, the best treatment for a host of critical illnesses in addition to just cancer, might not even be available in your country of residence. As such, more and more families are considering to establish comprehensive cancer and other critical illness coverage with a private insurance policy.
How Does Cancer Insurance Work In Japan?
Unlike the debate between the pros and cons of term insurance versus whole of life insurance, cancer insurance (also referred to as critical illness insurance) is unanimously accepted as a good idea. At the moment there are two primary methods of insuring yourself against cancer, critical illness, and disability: paying of benefits for treatment and paying of benefits on diagnosis. Insuring on treatment means that, according to the terms and conditions of your insurance contract, the insurance company agrees to pay for approved treatment if you have an approved illness; sometimes only at approved hospitals. No specialist knowledge is required to understand that these limitations greatly reduce your potential coverage. Not only is it possible for you to be denied coverage if, for example, you happen to have a unique form of cancer or other critical illness (stroke, heart attack, loss of limb, brain disorder, etc…), but then, you may only be able to choose from a list of approved therapies. These "approved therapies" could very often be the older and cheaper forms of treatment. For example, if you require replacement of a vital organ, removal of a cancerous tumor, or some other form of surgery, an above described treatment-based insurance policy may only pay for an older and less expensive form of surgery that involves invasive opening of the body cavities; requiring a much longer and difficult recovery time as well as more potential for contracting post-operation infections.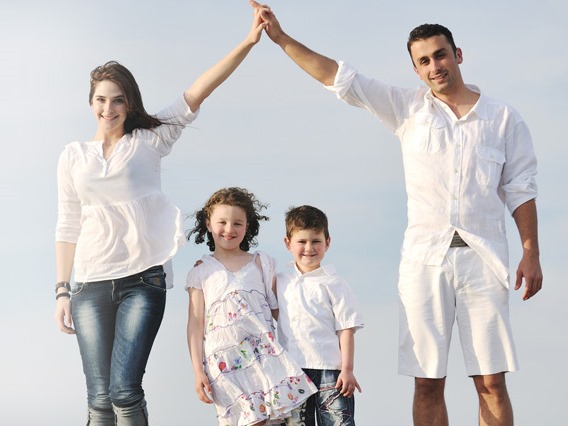 Contrary to an insurance policy which pays for approved treatment, is a policy which pays a lump sum on diagnosis. This gives you the freedom to use the insurance payout as you choose. For example, if you contract a critical illness and the best doctor and procedure is halfway around the world, you can fly there and get it taken care of at your convenience. If you contract an illness and, thankfully, the required treatment can be done locally and inexpensively, then you get to keep all the leftover insurance payout. For example, this excess cash could be used to supplement your income to take some time off for recovery, or perhaps renovate your home if you are now in a wheelchair or disabled.
It should also go without saying that if there is any reasonable chance of your moving outside of Japan at any point in your career, it is imperative that you confirm that your cancer insurance is also internationally portable. Having to shut down a previously established critical illness insurance policy, and then set up a new policy in a new country, will very likely involve extra establishment fees for setting up the new contract. As you will be older, it is practically guaranteed your monthly premiums for the insurance policy will also increase due to your increased health risk. In fact, only have to pay an increased cost is the good scenario. The bad scenario involves your being denied the possibility of setting up a new insurance plan due to a recently developed health condition, even if it were something as simple as abnormal cholesterol or blood sugar.
Flexibility and freedom is of primary importance in order to maintain a reasonable quality of life after experiencing a critical illness. In fact, having the best insurance could save your life.