Saving for retirement is the backbone of financial planning, yet most people aren't doing enough.
Common wisdom tells you to save your money, but simply putting money away in the bank isn't enough due to economic factors like inflation. Investing in a retirement savings account is a much smarter option. For foreign people in Japan, however, this task is not always so simple. Perhaps you've heard of NISA and iDeco accounts – but are these Japanese retirement accounts the best options for foreigners? Ideally, a retirement account allows you to invest in a variety of stocks and funds, including international assets. NISA and iDeco may do this, but what are the limitations? Before deciding, you'll want to consider all of your options.
The Basics of Retirement Accounts in Japan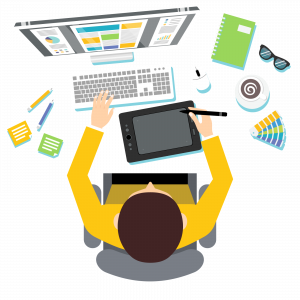 In the past, most people relied on pensions and general savings for their retirement. However, most modern pension systems are underfunded and not guaranteed to be able to provide sufficient income for you to live comfortably in the future. Japan's pension system is no exception to this rule. In fact, the Japanese pension system may be even more unreliable than others due to the well-publicized increases in the elderly population and decreasing working population.
The solution to pension system uncertainty? Private retirement investment accounts. Any retirement account should aim to do one thing: invest your money in assets that will give you the maximum return on your investment over time, based on your risk tolerance. Many retirement accounts will be tax incentivized, meaning you won't have to pay tax up front on the money you invest.
This is true for Japanese retirement accounts as well as many overseas retirement accounts. The goal is to grow the money you make now so that you can have financial security, and extra income, when you reach your retirement. Here are some of the benefits to investing in a private retirement account:
–Assets invested in private retirement plans can grow tax-free
-Many plans are flexible, allowing you to choose where to invest your money
-Tax incentives on investing in private retirement accounts allow you to invest at lower cost
-Compounding interest allows your money to gain value rather than decrease in value due to inflation
-Individual retirement accounts are more reliable than pension funds because you control how the money is managed
-Peace of mind knowing your future is financially secure
Japanese Retirement Accounts: NISA and iDeco
Japan has two main individual retirement savings account options: NISA (split into regular NISA and Tsumitate NISA) and iDECO. Similar to accounts such as American IRAs or British ISAs, these accounts are designed to incentivize workers in Japan to invest privately in assets to secure their retirement funds. Here are the basics of NISA and iDeco: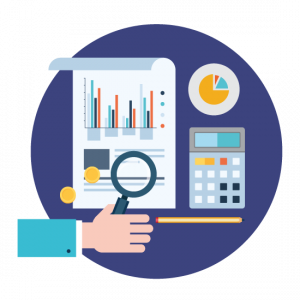 Regular NISA (Nippon Individual Savings Account)

– A regular NISA account allows the investor to contribute up to 1.2 million yen per year for up to 5 years. After these 5 years are up, the investor may reinvest the capital gains without being taxed.


(Note: There is a possibility that NISA will become a longer-term investment account in the future due to certain proposals that are currently under review.)

Tsumitate NISA –

A Tsumitate NISA allows the investor to contribute up to 400,000 yen per year for up to 20 years. Investors can keep the tax benefits of this account throughout the 20-year period

.

iDeco (Individual Defined Contribution Pension)-

iDeco is a self-managed pension account similar to traditional US-style pensions. The account matures when the contributor reaches the age of 60, regardless of the age at which he or she began making contributions. 

NISA and iDeco accounts are both decent options for foreigners planning to retire in Japan. Some iDeco providers even have added English-language services. However, there are limitations. There are few, if any, English services available for NISA, and there are certain restrictions regarding who can open NISA and iDeco accounts.  
Can I Buy Foreign Stocks and Funds with NISA or iDeco? While you can buy some foreign assets with NISA and iDeco, the options are limited. Other retirement accounts may offer a greater range of foreign investment opportunities. 
Alternatives to NISA and iDeco in Japan That Offer Foreign Asset Investment Opportunities

 
If you're a foreigner in Japan and you're interested in investing in foreign stocks and funds, there are many options available to you. What's more, several of these options can be easily accessed in English. Speaking with an experienced financial advisor in English can help you determine the best retirement accounts available to you.
Not only can a financial advisor help you access and invest in your desired assets, they can also help you make the best decisions based on your risk tolerance and goals. Don't wait to start planning your retirement – the best time to secure your future is now.