If you're an American living in Japan, chances are you've already encountered the challenges of both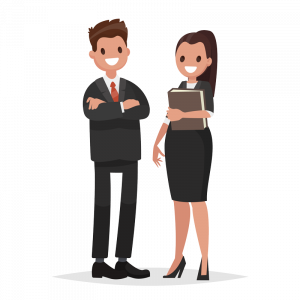 countries' strict international tax laws. If you're planning to invest in Japan, these laws become even more cumbersome. Do you know both countries' rules regarding investment funds or offshore accounts? Do you know how to avoid double taxation and audits? If you aren't confident in your knowledge about investing in this country as an American (and even if you are), it may be time to consult U.S. Registered Investment Advisors (RIAs) in Japan. 
What is an RIA?
Registered Investment Advisors (RIAs) are financial professionals who have met a minimum set of testing and expert requirements set by the U.S. Securities and Exchange Commission (SEC). RIAs work with a variety of clients, including individuals, small businesses, corporations, partnerships, and private foundations. They advise American clients on financial planning services and offer guidance on investments such as stocks, bonds, mutual funds, and exchange-traded funds (ETFs).
In order to become an RIA, one must complete a coursework program accredited by the Accreditation Council for Business Schools and Programs (ACBSP). The curriculum covers topics such as economics, risk management, investing, and retirement planning. After completing the coursework program, candidates must pass an exam before becoming registered with FINRA (Financial Industry Regulatory Authority). Only then can they start providing advice to clients.
What is the Difference Between an RIA and a Fiduciary?
A fiduciary manages the affairs of another person, a company, or a nonprofit organization. Financial
advisors can be fiduciaries as long as they are subject to the "fiduciary duty of care". This means they are legally and ethically required to act in the best interest of their clients. A fiduciary can take on many jobs, but a financial fiduciary helps their clients make financial planning and investment decisions. Naturally, not all fiduciaries will be U.S. registered investment advisors (RIAs) in Japan.
Registered investment advisors are also burdened with the fiduciary duty of care. In addition to the rigorous education requirements, they must go through, RIAs are held to specific standards of care and obligation, as set forth by the Investment Advisers Act of 1940 (later amended in 2010). They must adhere to a fiduciary standard, meaning they must put their clients' interests ahead of their own when providing investment advice. RIAs may offer a variety of services, including:
Advising on investments and savings
Advising on estate planning
Providing retirement planning advice
What Are the Benefits of Hiring U.S. Registered Investment Advisors to Manage Your Money?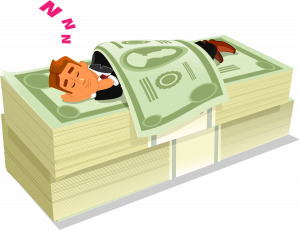 RIAs in Japan are financial professionals who are held to a higher standard of care than a traditional broker or financial adviser. They are required by law to act in their clients' best interest. RIAs have many benefits over traditional brokers:
-They're experts in managing your money, and you can trust that they'll always be looking out for you.
-RIAs are held to a fiduciary standard of care, meaning they're legally required to act in the best interests of their clients at all times. This is not the case with many traditional brokers who may be more interested in making money from commissions than from providing good service to their clients.
-RIAs may have lower fees than traditional brokers or other financial advisors because they don't rely on commissions or other sales fees. You may pay significantly less over the long run to have your investments managed by an RIA.




U.S. registered investment advisors in Japan have even greater benefit than other financial advisors to American investors, as they are educated and certified by American authorities. With their expertise in U.S. tax laws, they can help American investors avoid pitfalls that less knowledgeable financial advisors may not know about. 
Are There Any U.S. Registered Investment Advisor (RIA) Companies Working With Americans In Japan?
Fortunately, Americans interested in investing from Japan have access to highly experienced financial advisors. However, not all English-speaking or American consultants are U.S. Registered Investment Advisors in Japan. Make sure to inquire about a financial advisor's certifications and registration status before working with them. Once you've found an experienced RIA, don't wait to schedule a consultation. Start planning now so that you can make the most on your investments and secure your financial future.