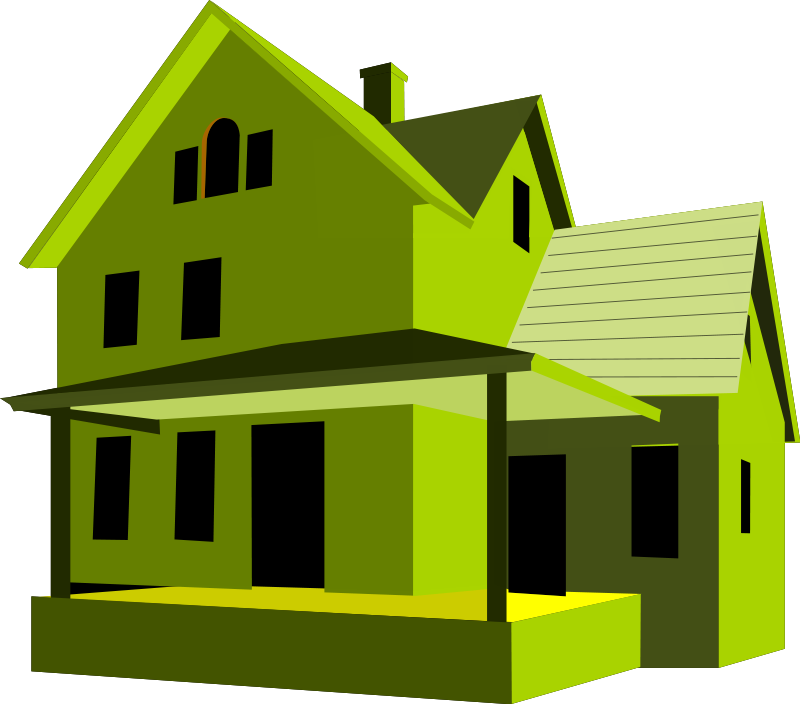 N
o doubt you either know somebody who rents out a property on
AirBnB in Japan
, have stayed in an AirBnB property yourself, or perhaps both. You may even be one of the thousands of people who has taken the plunge and currently rents out accommodation on the AirBnB platform, to weary travelers from the world over. As is often the case with money-making opportunities, the point at which the method becomes "popular knowledge" there will commonly be an element of hysteria or a boom in the amount of coverage it receives and this will then create an influx of new participants into the space. Although there are a number of positive things to be said about the money making potential for AirBnB participants, there are a number of significant considerations which are often ignored, or worse, completely unknown to participants until they encounter the problem face to face- sometimes wiping out a substantial portion of their profits, or perhaps sinking the ship entirely.
AirBnB Legal Considerations In Japan
Those who first rented out property five years ago would have enjoyed strong demand from travelers with at best sporadic competition from other landlords. In other words, this was long before mainstream media coverage of AirBnB in the Japanese market, and the whole proposition felt a lot more "experimental". In this sense, early-adopters were well remunerated for the risk and labor entailed. Universally, there is no such thing as a free lunch and before long the issue of legality unceremoniously came onto the radar.
Japan is strictly regulated and as a country is highly protectionist of its industries, giving preference to domestic corporations and in some cases actively impeding foreign interests that may prove damaging to traditional Japanese conglomerates. The Japanese brand of populism aims to preserve and maintain the supremacy of domestic Japanese players whilst still maintaining sufficient dialogue with the outside world to be able to promote and maintain its export based economy. Up until very recently it was technically illegal to rent out your private accommodation on a commercial, for-profit basis without going through the same procedures required of commercial hotel operators. To the joy of many individuals operating in the gray space between hotel and 'compensated bed lender' new legislation has been enacted to legalise and regulate P2P accommodation like AirBnB in Japan and no doubt, its upcoming variants and competitors.
There is a catch, and that is:
1) You must register with your local government authority. Each local government may then impose further restrictions or terms and conditions.
2) The total number of stays in your property cannot exceed 180 in any given year.
What this means is that a potential x365 days of revenue gets cut in two and you will likely have to deal with an empty off-season apartment which is still incurring some degree of expense without producing any revenue. Further, this registration is likely to ensure tax compliance of landlords- up until now 'forgetting' to declare the income and having it beamed off into the clouds, only to arrive safely in your paypal account may have been possible. This is likely untenable moving forward (unless you don't mind being audited regularly, deemed non-compliant and fined).
What has not changed is the law regarding sub-leasing of leased property- i.e the landlords who rent an apartment personally, and then list it on AirBnB and run it as a business. Sub-leasing is strictly prohibited in personal rental contracts and is not permissible by law. As soon as Miss Watanabe living in the apartment next door to your booming AirBnB apartment decides that there are only so many midnight Narita runs, so many wheeled Ginza-bought suitcases rattling by and so many impassioned bouts of twilight hour holiday love-making that she can endure, then you will likely receive a phone call from the building's management company. They will then likely inform you that all items in the apartment have been impounded, your lease has been terminated, you have lost your deposit, and there will be legal remedies brought against you to secure compensation on the basis of breach of contract.
Even if you own the apartment being rented, if it is a unit in a 'bunjo-mansion', there are likely provisions in the building management contract that expressly prohibit short-term commercial lets that may or may not be to the detriment of other tenants. You have been warned.
Is AirBnB In Japan A Good Investment?
You know what they say, "If you have to ask…?". Well, It could be. It certainly was. Among other things, at its core is a Supply Vs. Demand proposition. The number of new properties on the market has increased at a steady and rapid place and this has had the effect of pushing down prices, which pushes down yields (returns). Whereas in 2011 had you of searched for an apartment in Akasaka you would likely of had a choice of x3 now you will likely have x10 times the menu to pick from. Is the demand still there? Yes, for the most part, and there is a projected shortfall in short-term accommodation across the city for the Olympics. That being said, none of this is "insider information", far from it, and the whole "set up an AirBnB apartment in Japan before the Olympics and make lots of money" is a comparable proposition to "Just put all of your fiat currency into cryptocurrencies and wait for them to go up"- not outright crazy, but nothing that the bank would lend you money for. Another larger, macro consideration is that since the new legislation enabling operators to rent up to 180 days a year with a relatively low cost base came through, the worlds biggest and brightest real estate developers and hoteliers will certainly be making concerted moves in the space, severely undermining the profitability for private operators and entrepreneurs.
As with most investment markets, arbitrage opportunities are finite and exist only in inefficient systems. What we are seeing is the ecosystem at large adjusting to the existence of the P2P economy, and inside this new arena, only the large animals will gain a lions share. The 'easy money' is long gone.
AirBnB Investments in Japan don't exist
You are mistaken- they do not. AirBnB businesses, however, do. There will always be an degree of involvement required from you as an AirBnB landlord; even if you choose to out-source and contract these duties to somebody else. Whether this be the meeting and greeting of guests, exchange of keys, airport runs, cleaning or dealing with any other ad-hoc incidents or requests you are very much an active participant in these venture and it will take some of your time. Everybody is familiar with the phrase "time is money" and failure to acknowledge that could result in you thinking that your AirBnB empire is a fantastic investment when in reality it is just a passable business that produces a similar return on the time invested to doing other things. Is giving up some of your free time and being at the beck and call of your 48 hour honeymooners worth it for the money you receive? Are there other venues where your capital could be deployed that would produce similar returns with less involvement from you and less risk? Possibly.

Outlier Events
Its a number's game. If you rent out your apartment 5 times, one of the renters is likely to leave the place in a mess. If you rent it out 10 times one of the renters is likely to do a tiny bit of damage which cant be polished out, or might cause problems for the person cleaning it. If you rent out your apartment 50 times perhaps somebody will do significant damage or steal one of the fixtures and fittings in the apartment. If you rent out your place 200 times perhaps you will get a complaint from the neighbors to the management company. 300 times might be an incident involving the policy or fire service. Perhaps 1000 times would be a murder or a suicide.
Statistically it is impossible to model these outlier events but there existence is an incontestable fact. There are a lot of contingencies, or risks, that exist with the AirBnB proposition which are hard to account for or insure against in Japan. These should be considered against the overall profitability of the operation, based on conservative assumptions of vacancy, damage, wear-and-tear, and man hours. Once you consider the operation as a business as opposed to an investment you will have a more representative idea of profitability relative to time and cost and will no doubt come to the age-old conclusion that "there is no such thing as easy money".